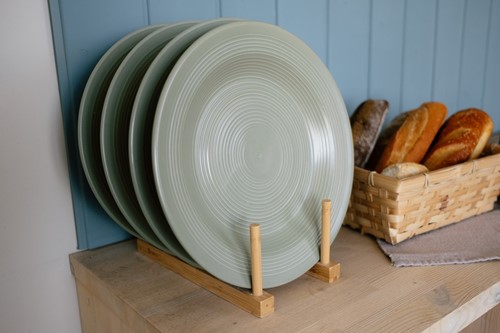 If you want to pack your kitchen as efficiently as possible during your move, all you need are the right strategies and materials. Packing dishes is a particular part of the process you can make simpler by following some expert guidelines. Here are some tips for the best way to pack your dishes.
Use the Right Materials
Choosing the right sized box is crucial to successfully packing your dishes. Some moving experts suggest using smaller boxes to avoid making them too heavy. You should also stock up on bubble wrap or dish foam to add extra protection and reduce friction.
Label "Fragile"
You'll never know what's inside a cardboard box unless it's labeled correctly. Without marking the box as fragile movers, friends or anyone else helping you move won't know they should be extra careful with your dishes. Shipping stores sell brightly colored stickers and labels to mark boxes as fragile, otherwise you can write it yourself.
Cushion the Bottom of the Box
Before you put any dishes in a box, layer the bottom with a protective layer. Bubble wrap, dish foam, packing paper or even newsprint will work perfectly to create some extra cushion. This protects your dishes from impact damage and scratches if the box should tear or break.
Pack Plates Vertically
An amazing packing hack is to add your plates vertically. Wrap each plate in a single layer of protective material and stack them standing side by side, just like you would do in your dishwasher or drying rack. This will save a sizable amount of space in the box compared to stacking them horizontally.
Fill Empty Spaces
Once your box is full, fill up any remaining space with packing material. The idea is to add cushion without adding more weight. This will reduce friction and movement inside the box during the move and make it less likely for your dishes to get damaged.
These are just a few tips for how to pack your dishes efficiently. By using the right materials and strategies, you'll have your entire kitchen packed up and ready to go.